I Own It Now Sales
Maximize Value!
An alternative to Memory Lane's quarterly catalog auctions, I Own It Now! offers collectors the chance to purchase high-end sports cards and memorabilia for a fixed price, or wait until a set period has passed and make an offer to the consignor.
This unique experience gives sellers total control over the sale of their merchandise.  In cooperation with Memory Lane staff, the seller sets the price for their item which is then listed in the online catalog.  Buyers then have an opportunity to purchase at the set price plus a buyer's premium of 15% or take their chances and wait a few days, hoping the item is still available when the initial sales period ends.  Buyers can then make offers to sellers through Memory Lane in hopes of buying it a little less expensive.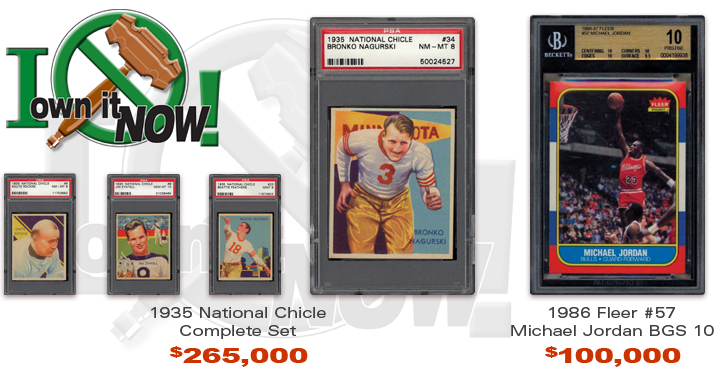 I Own It Now! is popular with sellers but the program has also been fun for buyers who enjoy the opportunity to add premium items to their collection outside of the traditional auction realm.  Some of the hobby's rarest and most desirable high grade cards and collectibles have been offered—and changed hands—through I Own It Now!