Get the most out of Your Collectibles
If you are looking to simply liquidate your high quality sports cards and memorabilia, Memory Lane Inc. can help. Whether you have a group of vintage baseball photographs, a hoard of autographed photos and baseballs or a collection of outstanding trading cards from decades ago, Memory Lane Inc. should be your first call. 
Over the years, we have built up a clientele of avid collectors who are always looking to purchase items and we need to keep them happy!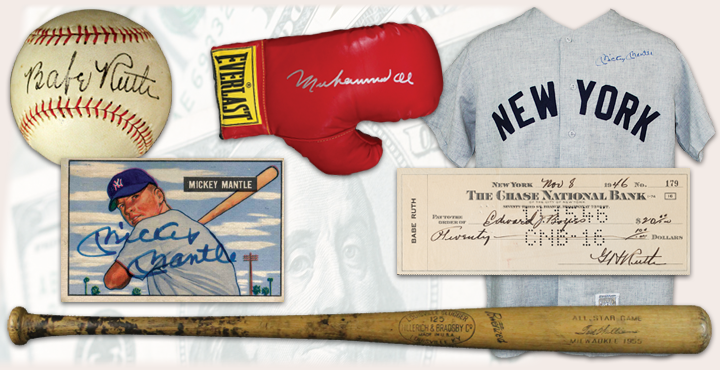 We are especially interested in high grade, pre-1970s baseball cards, graded vintage and rare sports and non-sports cards, player-owned memorabilia and similar items.
We pay the highest amounts in the industry and as with every transaction, we will treat you with professionalism, respect and honesty.
We have at our disposal large cash reserves to purchase any size collection and in some cases, we will travel to meet you and arrange purchase. Immediate payment can be made in any form you choose.
We have spent millions of dollars through the years and handled many of the hobby's most valuable items.